APR Motorsport excited for first race of 2008 in the Koni Challenge ST Series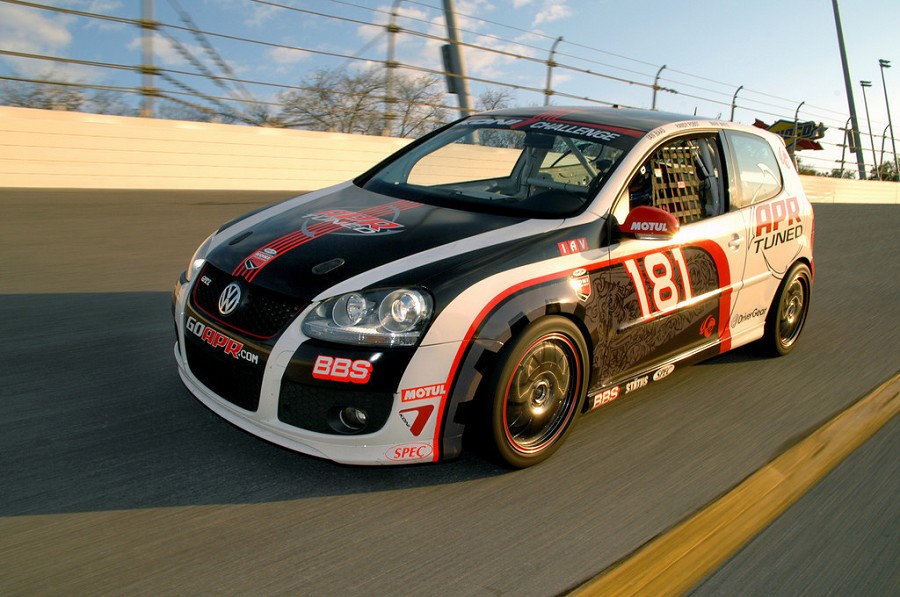 Posted (01/24/2008) -



January 24, 2008 - Daytona Beach, FL


For Immediate Release: The drivers and entire crew and staff of APR Motorsport, as well as their many sponsors in attendance, simply can't wait for the 2008 season to start this Friday with the "Fresh From Florida 200" at Daytona International Speedway.

The team arrived at the track Wednesday morning and all items are in place and ready to go. Team crew chief Jeff Mishtawy said "The cars are ready, the drivers are ready and now it's all up to hard work, fate and good luck! We've checked every aspect of these cars over so many times, I am just hopeful we can qualify well and start towards the front of the pack where it's safest."

The drivers are equally excited. Randy Pobst, likely the most famous driver to ever race in Koni Challenge ST (and currently the second winningest active sports car driver in US history), stated "I am just so excited to get out there and get my feet wet in one of these great little cars in an actual race! We've only tested to this point and we really don't know where we stand versus our competition. I know the team has done their absolute best and we have great cars. All we need now is a bit of luck, some good weather and,......... did I mention luck?"

APR has tested twice at Daytona this year, once at the early January test days and once at a private combined test in early December of last year. Three drivers APR Motorsport drivers all have significant Daytona experience. These are, Randy Pobst in the #181, Ian Baas in the #171 and Ed Zabinski in #191. Pobst has won here twice in the 24 Hour race, Baas has won here as well, sharing the 2006 GT class win with Pobst in a TPC Porsche.

All of the other drivers (Mark White, Dion von Moltke and Scott Tucker) have driven at Daytona significantly during testing, though none have raced here.

The APR Motorsport car/drive lineup is as follows:

#171 - Ian Baas/Dion von Moltke
#181 - Randy Pobst/Mark White
#191 - Scott Tucker/Ed Zabinski

Randy Pobst, Ed Zabinski and Scott Tucker will actually be pulling double-duty this weekend, with Pobst racing in the 24 Hours of Daytona in the Stevenson Motorsport Pontiac GXP and Tucker and Zabinski racing in a TRG Porsche, both in the Rolex GT class.

Joining APR Motorsport at the track this weekend will be representatives from Team Janica Racing, an advanced women's drivers school in the Chicago area, as well as the founders and executives of Prairie Hills Motoring Club, which when it opens this fall will become the nations largest and most finely appointed race track in America.

You can read more about both these sponsors at: www.teamjanicaracing.com and www.prairiehillsmc.com.

Please contact APR Motorsport PR and Media Relations Director Michael Stahlschmidt at mike@motorsportspersonalities.com or 847-899-5121 with any questions or concerns.


Most Recent News Articles
** White, Pobst and MacNeil Score a Top Ten Finish in VLN at the Nürburgring
** White and Pobst Teammates Again for the VLN Endurance Series at the Nürburgring
** Mark White To Race in the German VLN Endurance Series at the Nürburgring
** APR Motorsport Signs Mark White at the Roar Before the 24 to Co-Drive Audi S4
** Another Top-10 finish for Freedom Autosport's Mark White at Laguna Seca
** Mark White Earns a 7th Place Finish at the Garden State 250 with Maloof and Freedom Autosport
** Mark White and Freedom Autosport are Joined by Christian Maloof in the Koni Challenge ST Race Series
** Mark White Signed By Freedom Autosport For 2009 KONI Sports Car Challenge
** Mark White Signs With Freedom Autosport
** Mark White Signed By Fall-Line Motorsports For The Bosch Six Hours at VIR
** APR Motorsport Earns a Second Place and Loses a Podium at Miller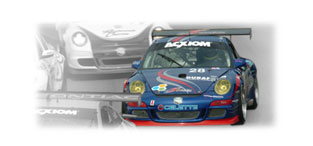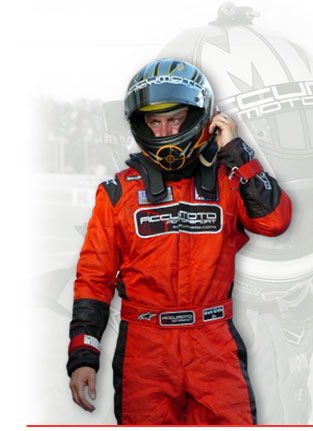 "Auto racing, bullfighting and mountain climbing are the only real sports. All others are games." -- Earnest Hemmingway

"The crashes people remember, but drivers remember the near misses." -- Mario Andretti