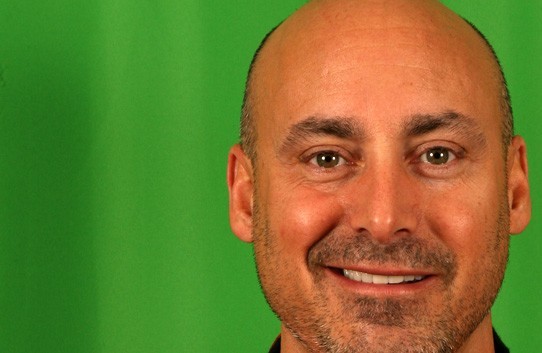 Posted (03/02/2009) - MADISON, Wis. - Veteran Grand-Am Rolex Sports Car Series presented by Crown Royal Cask No. 16 and KONI Sports Car Challenge driver Mark White has been signed by Freedom Autosport for the remainder of the 2009 KONI Sports Car Challenge season.

White, who competed at Daytona International Speedway for the first race of the year with Freedom Autosport, will be fronting the No. 147 Freedom Autosport/Team Janica Racing Mazda MX-5 with Sarah Cattaneo and Christian Maloof.

The Madison, Wis., driver, who has spent the last four years in various pro series, ran the 2008 season in KONI ST with APR Motorsport, taking his VW GTI to seven top-10 qualifying results in nine starts.

"I can't say enough about the effort put forth by (team principal and driver) Tom Long and Freedom to bring this deal together," White said about the signing. "Everyone involved worked incredibly hard to 'align the planets' and they ultimately succeeded! Freedom is taking a great program and making it even better with the addition of Sarah and Christian. All three drivers skill sets are a very good fit and this should produce some great results. I'm fired up for Homestead!"

Added Long: "Signing Mark White for this 2009 season is exactly what our Freedom Autosport Mazdas need. He brings years of talent and speed required to hustle these quick, finesse rewarding MX5's around the circuits of North America."

Cattaneo will make her second career KONI Challenge start at Homestead-Miami Speedway. The 22-year-old native of Scottsdale, Ariz., debuted at Virginia International Raceway last season, driving for RSR Motorsports.

"I am extremely pleased Sarah Cattaneo will be running a majority of the KONI Sports Car Challenge with us!" Long exclaimed. "She is a quick study, as I've worked with her in the past, and having Mark White to mentor her this year is exactly what she'll need to develop her skill set to the next level."

Maloof, a Porsche specialist who hails from the Detroit area, will fill in for the handful of races that conflict with Cattaneo's schedule (Homestead, New Jersey, Watkins Glen), and will join her and White at VIR for the six-hour race at VIR. Long said like the others, Maloof brings extensive speed and technical understanding.

"We really couldn't be happier with this lineup," Long concluded. "Frankly, I expect to see that No. 147 Mazda MX-5 towards the front many times this season. This driver lineup is, by far, one our whole team is excited about!"

The next KONI Challenge race weekend, the Grand-Am Fan Appreciation Weekend, is March 13-15 at Homestead-Miami Speedway. Print-at-home tickets for the Grand-Am Fan Appreciation Weekend are currently available for free by visiting www.grand-am.com/konitickets. Without the free vouchers, fans can purchase tickets at the track for $10 each. The KONI Street Tuner (ST) race will take place Saturday, March 14, while the GS race is scheduled for Sunday, March 15.