Pleasure meeting you!
08/09/2011 10:56 AM
Kim Foster
Mark, just wanted to say what a pleasure it was meeting with you this past weekend. Our boat transaction was slightly out of context in regards to your racing history. It really was a pleasure making your acquaintence. I will be monitoring your web site, to keep tabs on your your racing from here on..

Regards,
Kim Foster
Murray Lake Marina
VLN
08/06/2010 12:25 PM
Amy Fowler
Congratulations!! It is fantastic to see people doing what they love and being rewarded with the results they deserve for their efforts.

Keep it up!

Amy
UTCC
07/26/2010 04:22 PM
Fatih Selekler
Dear Mark:

It was very nice to meet you at VIR this past weekend during the UTCC event, and seeing you drive a Cayman S. I wish we had more time to chat as I know I had a lot to learn from you, but hopefully next time around. Your times are enviable in the CS, I wish you the best of luck and success in the upcoming 'Ring VLN races.

Cheers,

Fatih.
good luck
02/28/2010 07:51 AM
corey
be safe out there man... i saw ur link on goapr.com...
Season opener at Daytona
01/30/2010 04:02 PM
Jack Woods
Good Luck this year, we assume you are Daytona now. looking forward to Limerock. We will be under the birch tree
Thanx.........
11/22/2009 12:40 AM
Derek
Thanks alot for tha ride in tha R8 at VIR....U are a driving machine!!! I hope to see you there again soon. You and Mitch both were classacts, and I appreciate you guys taking your time and doing that for me. I wish you all the best of luck and I hope our paths cross again.
Brainerd
10/14/2009 01:59 PM
Miles Best
Hey Mark,
It was a pleasure to meet you out at the track this last weekend, and I won't be forgetting the exhilerating ride in the R8 anytime soon. I really hope to meet up with you and the Clarks down at VIR next month. Take care and can't wait to get back out on the track!
Autobahn Experience
09/15/2009 11:14 PM
Tim Pavuk
Thanks Mark, for the opportunity to see what the driving thing is about. Hopefully you'll see me again but next time behind the wheel instead of spectating from the right seat of an R8. Reading your bio truly makes me believe that Its not too late for a pilot to chase another dream... to drive. I'd love to pick your brain on getting started sometime but until then, Good luck!
Working with you
09/13/2009 10:53 PM
Amy Fowler
Mark,
Thanks for introducing me to Mitch Clark; I was glad to get my hands on the Audis. Hope you had as much fun as I think you probably did at the Autobahn. Anytime you need any vinyl, call on me...I ain't afraid of 1am! Best of luck with the rest of this season.
Amy Fowler / Eclipse
WAY TO RACE BARBER!
07/19/2009 03:58 AM
HM aka TCP
OUTSTANDING race, Mark!

Congrats to all of the FREEDOM Drivers!! You kick some booty!

HOOO RAH!


open house
07/14/2009 08:30 PM
Diane Lueck
Hey Mark,
Just wanted to thank you for the tour and your time showing me around and spending time with me. I am and always will be your biggest fan. I loved the cars and the atmosphere and seeing you in your element and your pride in what you have accomplished in racing. I enjoyed meeting Randy Pobst as you are the only driver I have ever met, and will always be #1 on my list. I will make a race and I will be that crazy lady in the stands cheering you on and screaming "That's my friend Mark"! Then I want a pit tour! See you soon! Di
Thanks for the Spin at Blackhawk
06/27/2009 10:15 PM
Tracy Fowler
Mark, I want to thank you for taking me out in my Audi TT. As someone new to driving and new to the TT, I had no IDEA my car could perform like that. Needless to say, I was much more confident on my next set of laps. You've inspired me to work at making my car respond for me the way it did for you. I'm hooked!
thank you for the visit at LimeRock
05/30/2009 11:28 AM
Jack Woods
Thanks again for the hero card, I've added photos of you to my photostream from this last weekend. Download the ones you want, all you have to do is look at the multiple sizes (given as an option) and thats where you can download them.
Good Luck this season! We'll be watching!
Mid Ohio Chin Event
05/28/2009 02:26 PM
Than Orens
Mark,

Thanks for taking me out in my car. I was able to apply your tips and improve my times. Best of luck racing this year!

Than
"MAZDA" Raceway Laguna Seca
05/16/2009 12:06 AM
TCP aka HenryMorgan
Thats right, MAZDA's!...raceway.

Show 'em how they run, Mark. Put it down, get it done and stay grinning the whole damn run.

The cheer from Madison -

Get some FREEDOM!

Best wishes to all of ya, Mark.

TimP

Fast Guy Mark
05/07/2009 10:44 PM
Randy F. Pobst
Great job at New Jersey, Mark. Would love to be driving with you myself. Maybe next year. See you at the Accumoto open House in madison!

A big fan,

Randy
Thunderbolt-Metro NY DE 041909
04/22/2009 11:12 PM
Jackie
Hey Mark, great meeting you and Christian at Metro NY PCA DE @ Thunderbolt.. Did not realize you both started in the Porsche Club. How awesome to find your passion and see it realized.. Looking forward to cheering you guys on next week for the Koni challenge back at Thunderbolt... "life is good...especially at the track.. ;)
Your Limousine Driver...
04/20/2009 07:59 PM
Vic Rivera
The Website looks awesome!! It was really nice to drive you to the Airport.
See ya in may.

Touch of Class
Vic Rivera
NJMP
04/20/2009 06:29 PM
scott king
Hi mark we met at PCA DE event 4/18-19 through christian my instructor for the day.Thanks for all the tips and the best of luck to both of you will be watching!!!
New Jersey Motorsports park
04/18/2009 05:48 PM
Karen Taylor
We met today at NJMP and I am writing to wish you luck in your upcoming races and most importantly, have a great time!
Karen Taylor
Registration/Ticketing


Click to go directly to desired page: 1 / 2 / 3 / 4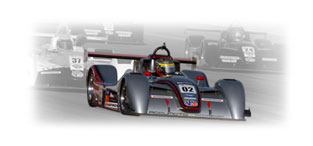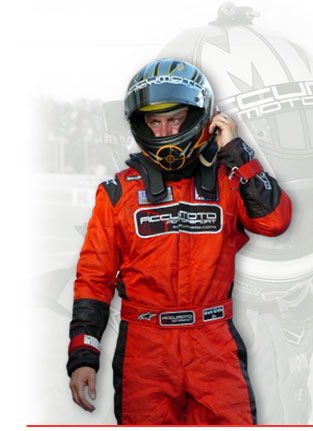 "Auto racing, bullfighting and mountain climbing are the only real sports. All others are games." -- Earnest Hemmingway

"The crashes people remember, but drivers remember the near misses." -- Mario Andretti