Limerock Grand-Am 2008
06/03/2008 08:09 PM
Jack Woods
Hey Mark!
Thanks again for the autograph! My dad gave me a '77 Datsun 280Z with Bosch fuel injection which I hope that you could help me tune-up some time. But, I've got plenty of time until I can drive (4 years) but whose counting!
Lime Rock Grand Am '08
06/03/2008 07:05 PM
Jonathan Woods
Thanks again for the autographs, my son Jack and I really enjoyed speaking with you. We hope to see you again next year. Good Luck at Mosport.
Good to see you again!
04/07/2008 09:26 PM
Dean Haverkampf
Fear the Passat.

Enough said.

first perusal of website
02/17/2008 05:52 PM
Di
Hi Mark!
What a great website, yes I finally checked it out! Of course you know that being the race fan I am my favorite part is the video that allows me to drive with you! You Rock! I cannot wait to see the car up close and watch you race. My new race hero!
Love Ya! Amy too!
Di
Amazing...
01/25/2008 02:45 PM
Manotee
...simply amazing! Berto gave me the sight. Glad he did. I'm very impressed. Wish you the best!! M
APR Motorsports! Wow!
11/27/2007 10:53 PM
Skip Dubinski
A Big congrats from your buddy, Big Skip!

Does APR make any performance stuff for my Trans-Am?

I could run ahead of their rig and play bandit!

Big Holiday Wishes from Big Skip!

Big Skip
You're the man!!
11/07/2007 10:51 AM
Ronny Whitworth
To the best workout partner of all time -- It is so amazing to see you truly living your dreams and constantly serving as a source of inspiration for everyone around you. I am SO proud of you and Amy both, and wish you all the success in the world. You deserve every bit of it. Let me know the next time you are racing on the East Coast - I am so there!
APR - Rock ON!
10/31/2007 07:42 AM
Tina and Jesse
So proud of you Mark on the APR partnership. Can't wait to cheer you and your team on!
TOOLS
10/01/2007 03:13 PM
Nicholas
GOT A WRENCH ... OR MAYBE EVEN SOME TP FOR MY BLOODY NOSE?!

GOT ANY RACES IN DECEMBER OR JANUARY? I CAN'T GOLF THEN AND THE WIFE WILL BE IN COLOMBIA!
On to Victory
09/28/2007 10:31 PM
Tina and Jesse
Best wishes for safe travel, big wins, and incredible memories. We will be thinking of you as you make your way to Atlanta and California.

Good luck Mark. Love Tina and Jesse!
Nice job there in Canada
08/28/2007 09:56 PM
Big Skip Dubinkski
Heard it from the boys at the gym that you did really well in Canada!

Congrats, my friend. Still got to get you to work on my Trans-Am. Hell, you got to drive it some time!

Call me some time.

Big Skip

mosport
08/27/2007 09:27 PM
Dominic
Awesome job at mosport, congrats to you and the crew
MOSPORT...
08/27/2007 11:47 AM
Kim Zeh, MD
Congratulations Mark! I couldn't make it to your paddock at this venue, but I did shoot some more shots of you. One already on Renn and NSX Prime from your practice session, but was shot 'through the fence'...

Please resend me your email address and I will get them to you after our Detroit ALMS Grand Prix event...as well as the ones from Lime Rock!

Hope to catch up with you again at the Petit!

Best,
Kim, aka RSKY BIZ
Good Luck and Rock on
07/25/2007 10:30 PM
Tina and Jesse
Mark...Good luck this weekend. Can't wait to cheer you on.

Tina and Jesse -
hey
07/11/2007 10:39 PM
James Kromer
Hey Mark, nice job.
lookin good
07/08/2007 06:44 PM
dax
VERY IMPRESSED! keep up the hard work
sprints
06/20/2007 11:48 PM
Scott Mooney
Thanks for the shirt. I'll be supporting the great race you would've had at the sprints and taping the great race your going to have at mid-ohio. Good luck! Scott
Road America
05/27/2007 11:58 PM
Darren Struve
Mark I just wanted to say congrats on your success this season, I case you dony remember me, we meet and out down at Black Hawk...
We hope to see you at RA....

Darren



Utah race and web site
05/25/2007 11:01 AM
Brian Lindstrand
Mark and Amy,

Wow...what an awesome web site!! Congrats on your success in IMSA...you certainly deserve it. Looking forward to seeing you guys at the Sprints...I hope the parking works out. My wife (Misty) is coming up...should be a good time for socializing with the group. Take care and God bless.

Brian Lindstrand
Prince LSR
DSR #04
Nice Job in Rolex, buddy!
05/01/2007 10:38 AM
Skip Dubinski
Imagine what my Trans-Am with it's Sears Roadhandlers would have done to the competition at VIR!

Them Sears tires have a puncture guarantee, so you wouldn't have popped your tire!

Keep up the good work! Hope to see you at Culvers, soon!
Look for the screaming chicken!

Big Skip

-Phil, thanks for the kind words! Your tenacity is impressive! Say "Hi" to Randall for me!...

Mark


Click to go directly to desired page: 1 / 2 / 3 / 4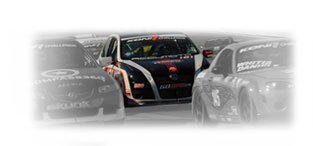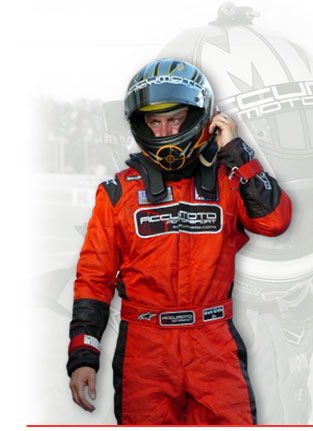 "Auto racing, bullfighting and mountain climbing are the only real sports. All others are games." -- Earnest Hemmingway

"The crashes people remember, but drivers remember the near misses." -- Mario Andretti