Love your Suit...
11/12/2008 09:02 AM
Wade Powell
Rock on man. The site is sharp. Dont forget to remember us little guys:)

Lets stay in touch.

later
We are so proud of you
11/11/2008 10:53 PM
T and J
Mark,
We are really proud of you and are excited to see you succeed in something you love. Congrats also to Ms. Amy and our pal Diesel for supporting and sharing this dream. Looking forward to celebrating and having lots of fun in 2009. We love you!
A Good Life
11/11/2008 09:30 PM
Gary Stone
Congratulations Mark!
Not only does your new site look outstanding with fantastic images, it is awesome to see you living so passionately!
Keep up the great work.
Gary
Looking Good
11/11/2008 08:46 PM
Greg Custer
Good Job on getting the web site up and going, it really does look awesome, I had an absolute blast working with you. Congratulations on a great year, get ready for an even better one ahead.
Awesome Site
11/11/2008 08:28 PM
The Facilitator
You have accomplished so much in such a short time. Thats just awesome.

Thanks for all the driving tips and help over the years. Its an honor and privilege to call you my friend.

Mark White
11/11/2008 06:46 PM
Larry
Congratulations on all of your accomplishments in such a short time! Keep it up!

I am glad to see this all together in one place. Mary and I plan a visit in the winter to the famous race shop in Madison.

We will cross paths at many race tracks in the future.


Rock
Sweet site!
11/11/2008 06:31 PM
Mike Sweeney
You, my friend, are a stud. I'm putting in my vote for Best Website Ever, it really looks great.

Keep on being awesome,

Mike
Great work!
11/11/2008 06:24 PM
Ronny Whitworth
Mark - you never cease to stop impressing me with everything you do. Love the site! Keep up all the great work and hope to see you soon. Take care and best of luck, Ronny
Well done!
11/11/2008 06:44 AM
Andrew Gantman
Mark,

Well done on this great web site. What I see and read are some great photos, impressive racing results in such a short time, fabulous sponsors, and fans among other racers, crew, and anyone that comes in contact with you. You are fortunate to have a supportive partner in life who shares your dream of rising to the top in competitive driving, as well as life.

I am looking forward to 'seeing you on the track' this winter ;) and the 2009 racing season.

All my best,

Andrew
Nice Photography!
10/15/2008 09:09 PM
Mike Stahlschmidt
Man, you have the best images of any website out there. Hope you are paying those photographers well! : )

Seriously, nice site. Slick, clean and easy to use.

Keep of the hard work and the best for 2009.


Mike
It's About Time!
10/13/2008 04:09 PM
Team Janica Racing!
It must have gotten very tiring having to recite all your accomplishments to everyone you've ever met to force you to create this website!

All kidding aside it's amazing what you've accomplished in such a short period of time considering some of these drivers get involved around 6 years old in carts and haven't experienced the success you have. Just goes to show you that you were born with an innate ability to succeed at anything you put your mind to and that is extremely rare.

Looking forward to continuing my sponsorship with a winner such as yourself! After all, "it is what it is"!

Davey Kid
SHOW ME SOME OF THAT RACECAR SH*T!!!!
10/03/2008 09:36 AM
Doug Hillmann
Mark;
The site looks great. Does a good job of highlighting your achievements. Thanks for all the driving help you have given me in the past few months. You have helped me overcome some real road blocks I had in my skill set. I wish you nothing but the best!
zoom
09/28/2008 11:39 AM
Jada Carr
Don't you always feel pressured to say something witty on these things?? I will not succumb.

Keep driving fast!!

JCarr
Racing in the US
09/27/2008 05:07 AM
Sabine Schmitz
Hi Mark!
I like your website- very funny pics. To race with you was great- even when we didn´t finish. To put your "hair in fire" was great ;-)
The famous James Hunt left a massage in your guestbook- I´m jealous...
See you at the ring,
Sabine
Mark White- Born Speed Demon
09/26/2008 01:09 PM
James Hunt
Mark,
Your new site is SUPERB! Very nicely put together and highlights your recent achievements very nicely. Looking forward to sharing a podium with you at VIR in a week!

Continued success........
09/24/2008 02:47 PM
Gary Berecek
Mark, I like the new website, very well done. I wish you continued success in all your endeavors, racing or otherwise. It has been a pleasure working with you at the Koni events this year, and I hope we will continue to work together in future seasons.

Gary


GO FAST MARK WHITE!
09/19/2008 11:04 PM
Amy White
Hi Mark White! It is so good to see this life-long dream of yours continue to evolve and advance. I am very proud of you. Love you, love your show!
Congrats!
09/19/2008 05:59 PM
Jeremy Lucas
New site looks good.

Been a pleasure working with you.

Jeremy Lucas
FASTtech Limited

Congrats on your recent success!
09/17/2008 10:34 PM
Jeff
Mark,

It is easier for me to keep up with you here than on the phone. Congrats on your 7th place finish as this sets the stage for a podium finish!

Great seeing you and Amy a few weeks ago! I really appreciate you making the comittment to get here. Thanks as it means alot ot me!

Keep the winning momentum rolling!

jd
Overdue Check-in
06/16/2008 07:55 PM
Mark Kingsbury
Hey Mark,

Sent you an email but thought I'd drop a line in the guest book. Sounds like you've been very busy this year! Keep up the good work and say hi to Amy for me.

Hope to catch up soon,

MK


Click to go directly to desired page: 1 / 2 / 3 / 4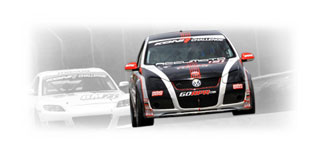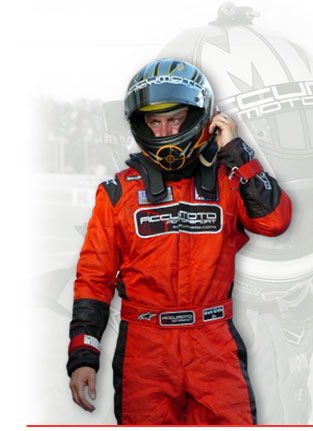 "Auto racing, bullfighting and mountain climbing are the only real sports. All others are games." -- Earnest Hemmingway

"The crashes people remember, but drivers remember the near misses." -- Mario Andretti