signing in
04/10/2009 10:14 AM
Mark B. Lorenz
Hey Mark, great site...looking forward to keeping up with you this year...good luck, run 'em hard every lap!
Way to Go
03/18/2009 09:33 PM
Louise Koonce
Congratulations on being signed By Freedom Autosport For the 2009 KONI Sports Car Challenge.
Coach/Racing
01/26/2009 07:58 AM
Dave Smith
I really enjoyed our short conversation after the Koni race at your Coach. Your really a down to earth guy. The best of luck in your venture and drive safe but fast!

Dave Smith - Middleburg, FL
Limerock 2009
01/24/2009 04:26 PM
Jack Woods
Can't wait to see you at Limerock this year. Dad has already reserved the campsite under the birch tree. They did a great job upgrading the track, my favorite is the downhill before the front straight. I still have my 280Z... good luck this year. Your Fan Jack...say hello to Diesel
Needs More Straw Hat
12/23/2008 11:25 AM
Bill Steineke
Very cool site, but seriously, you should consider wearing a straw hat when the helmet is off - then you can look as sexy as I.

On second thought...
ACCUMOTO FAN !!!!
12/20/2008 07:33 PM
Roman Padans
Mark your website looks awesome!!!! Nice colors, great design, very easy to navigate and i love those pictures from action on the race track.
Also thank you for allowing me to be on board of your crew. Hope i will have a chance to crew for this great accumoto team anytime soon :) Wish you good luck and a Happy Holidays!

Go MARK WHITE !!!!!!
Your Boston's Pizza Friends...
12/15/2008 05:42 PM
Joe Burdick
Mark,
Hope you are well. I hope to see you again soon.

Happy holidays,
Joe
More about Skip Barber school
11/20/2008 02:49 PM
Richard Hardesty
Thanks for the chat Tuesday with our Novice group and later about the Skip Barber 3 day school. I forgot to ask which school location did you attend? I'm thinking of going to Sebring for mine.

Thanks,

Rich
Way Cool Website!
11/17/2008 06:20 PM
JAWZZZ
You are living the dream.......your a true inspiration. Proud to say I know you!
Great Website
11/15/2008 08:54 PM
Dion von Moltke
Hey Man!

The Website looks awesome!! It was really great driving with you all year. You're awesome to work with and I hope I get another chance to work with you again in the near future!
Passionate About Motorsports
11/13/2008 01:08 PM
Randy Pobst
Thanks for a great year in the APR GTi, Mark, you are a first class co-driver, always bringing the car back in the best possible position and in great shape. Congrats on running up front in so many races, and be assured it is always a pleasure to race with you. Best of luck and let's drive together again soon! We have many wins right around the corner, for sure.
Your good friend and a top fan,
Randy Pobst
Your site is fantastic
11/12/2008 10:38 PM
Pete KMR
Mark White has arrived!
It's your hard work and dedication with a passion few will ever know that has brought you to this point. Continue on!
The best to you and Amy, my friends!
Pete DeVries

Congrats
11/12/2008 10:00 PM
Tony G
Great looking website! Congratulations on all your success, I know you work very hard at it.
New site looks great!
11/12/2008 06:15 PM
Mike W - Chicago
Cheers!
Racing
11/12/2008 02:55 PM
Jason Miller
Great website! It truly showcases who Mark White is and and what he as done regarding his racing experience and future endeavors. Very impressive!

Jason
awesome site
11/12/2008 10:48 AM
Mark Saperstein
Best wishes for continued success in your racing career. Your focus and talent have allowed you tremendous success, even after starting later than most. Couldn't happen to a nicer, more deserving guy. And this new site looks awesome, giving all us hacks a better opportunity to live vicariously through your exploits.

Great Friend - Great Driver
11/12/2008 10:33 AM
Jim Baur
Hi Mark and Amy,
The new site is COOL - and the guest book has lots of distinguished entries. Congratulations on your track achievements and to a great person. Looking forward to seeing you both at the track in 2009. Jim


GO Mark White GO!!
11/12/2008 09:54 AM
Greg Amy
'Nuff said...
congrats
11/12/2008 09:15 AM
JT
All you need is a new photographer and your site will look way cool. Make sure Amy comes to Audi Nationals with you. I'll let you try the wagon with snow tires on the high banks.

JT
"Porsches are cool but real men drive station wagons"
Cheers & Good Luck
11/12/2008 09:12 AM
Chris Schelleng
Mark,
Nice website -- looking forward to seeing you again at Lime Rock next spring! OK, gotta go sell some more panels . . .


Click to go directly to desired page: 1 / 2 / 3 / 4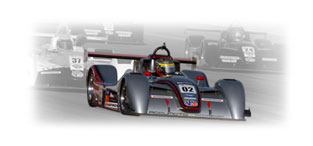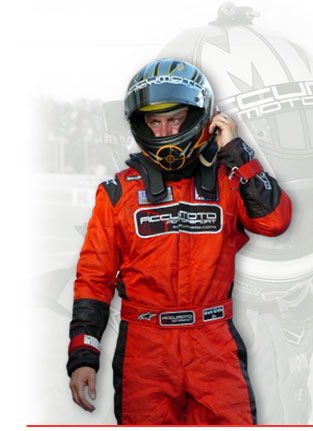 "Auto racing, bullfighting and mountain climbing are the only real sports. All others are games." -- Earnest Hemmingway

"The crashes people remember, but drivers remember the near misses." -- Mario Andretti